At a Glance
Teachers post homework, assignments, quizzes, tests, news, files, photos and events to the classes they teach.
Parents and students see posted content in each child's Organizer, which displays all the news, assignments and work from the student's courses and activities on one-page. Learn more about the organizer. .
ParentLocker's Class Pages streamline communication: teachers communicate efficiently and effectively, and parents at home are kept in the loop online, on the Mobile App, and via the Daily Homework Email.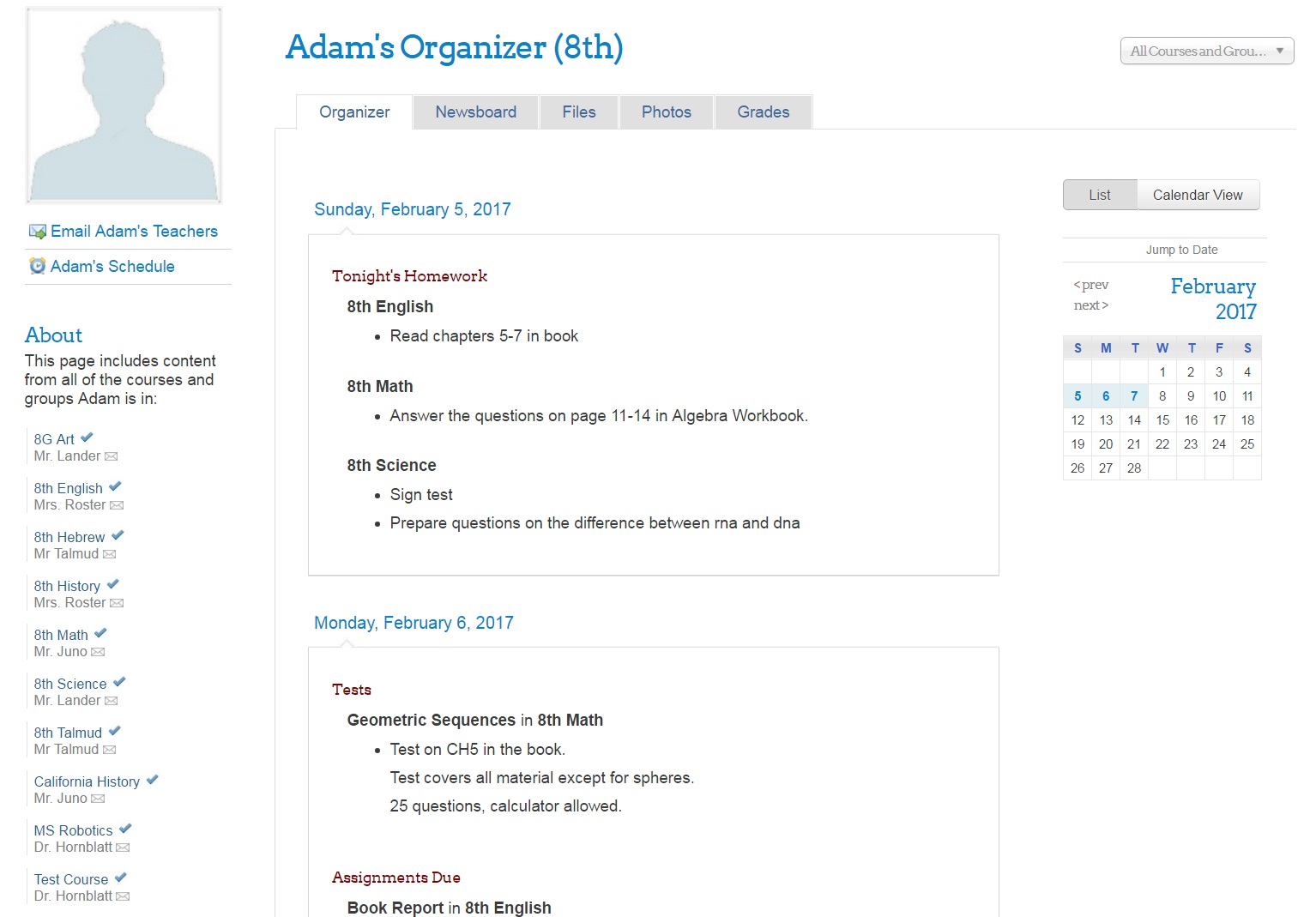 Click image to enlarge.