The Student Organizer
Teachers post homework, assignments, quizzes, tests, news, files, photos and events to the classes they teach.
Parents and students see all of the content relevant to each student in their personal Organizer.
The student's calendar in the Organizer provides a full view of school related dates, with assignments and work from different courses and activities listed and color-coded.
The Organizer also includes student grades, published Report Cards and Progress Reports, the student's schedule, and a tool to email the student's teachers.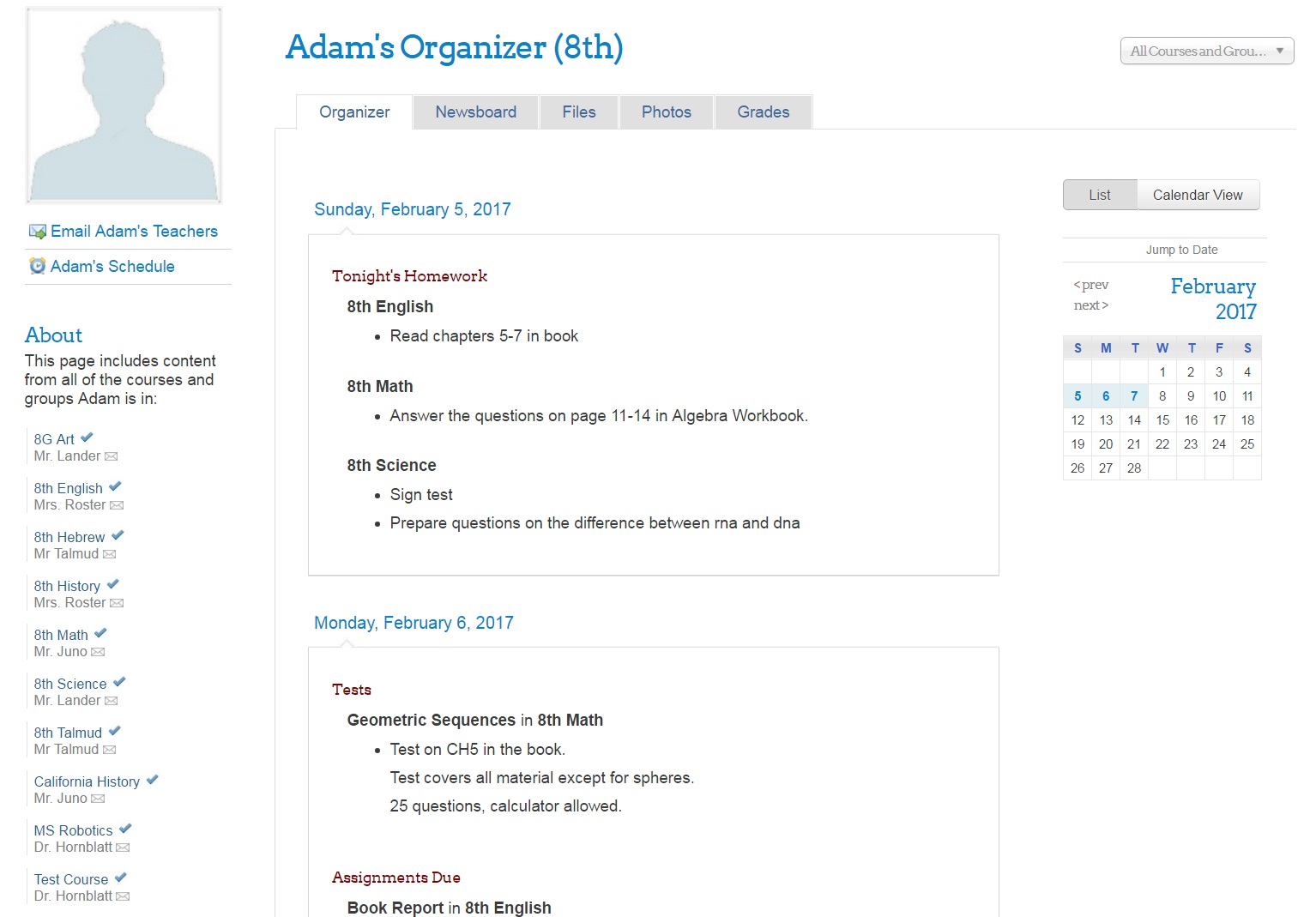 Click image to enlarge.