Online Forms and Applications
Create multi-page forms with text inputs, select drop downs, and file-uploads to share with applicants to your school.
Forms are pre-populated with the information you already have on file for the family and student, saving parents time.
Once submitted, the data inputted by the parent on the form automatically imports into their account in your ParentLocker database, so that your office staff doesn't need to type-in any data manually.
Accept payments with forms, such as application and registration fees.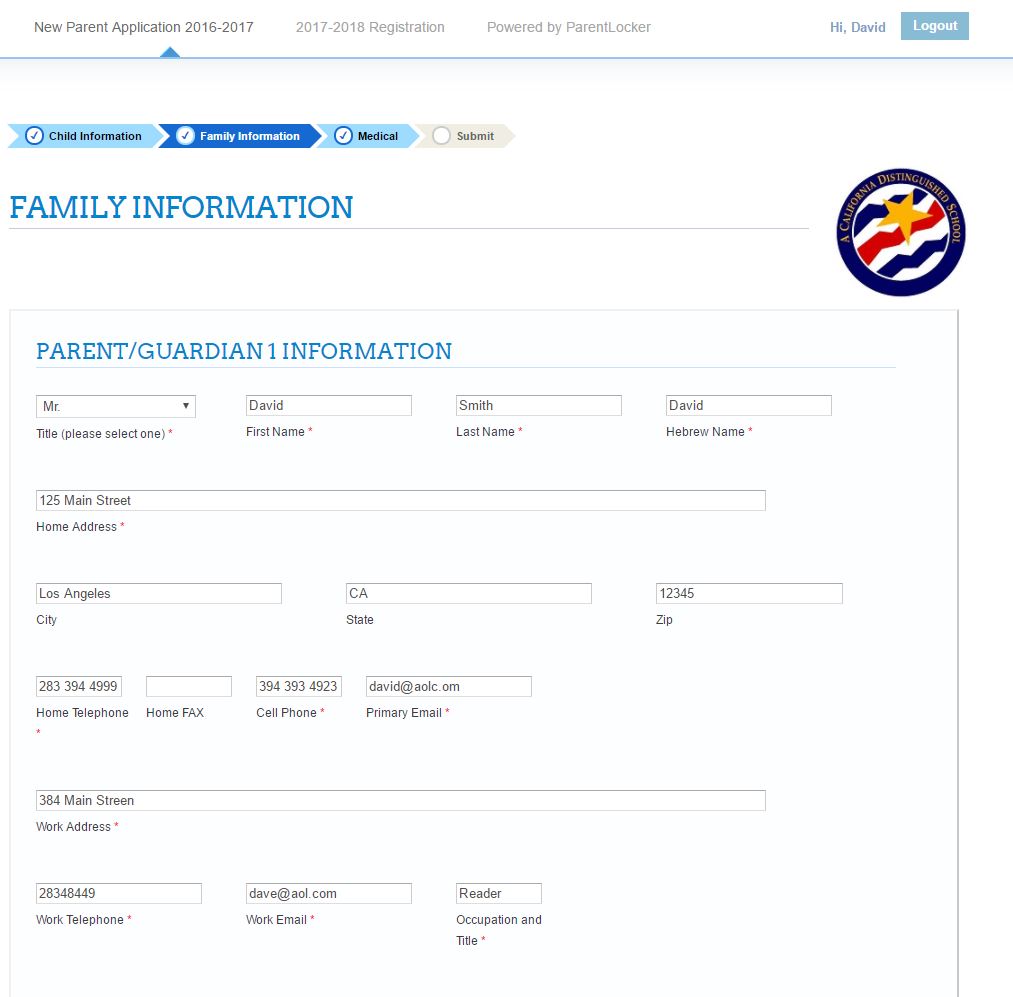 Click image to enlarge.