The Daily Homework Email
The Daily Homework Email is an email sent home each evening with a summary of each child's homework, due dates, upcoming tests and quizzes, and any classroom news.
After teachers post the night's homework and other upcoming work, parents get the email with all the information relevant to their children.
In addition to the website and the ParentLocker App, the email is another way parents keep up-to-date with their child's progress at school.
See a sample email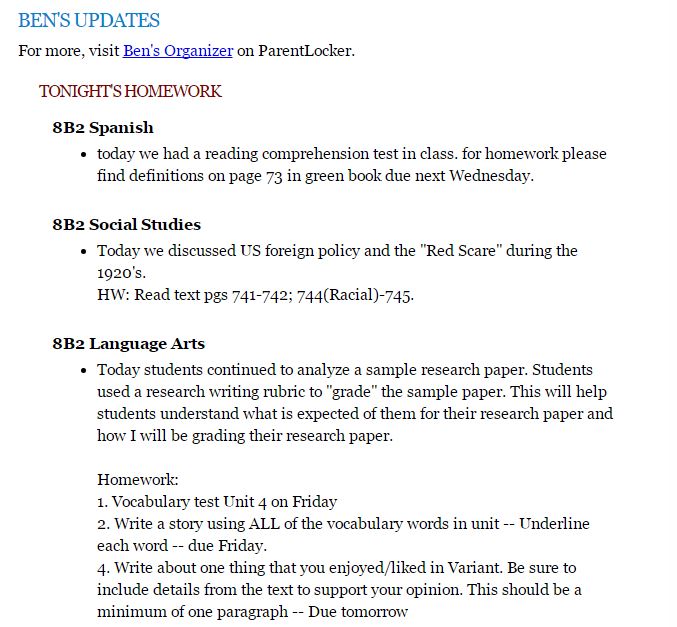 Click image to enlarge.