Schedules
ParentLocker's schedule module makes it easy to create student and teacher schedules.
The schedule lets you see where a students is on a given day and time, and where the class meets at that time.
The schedule integrates with the attendance module, so that attendance taking is streamlined based on the schedule, and locating a student is accurate.
Parents can find their childrens' schedules on ParentLocker; this can be useful when looking for the ideal time to schedule their child's dentist appointment, for example.
Teacher schedules can also be created through the Schedules module.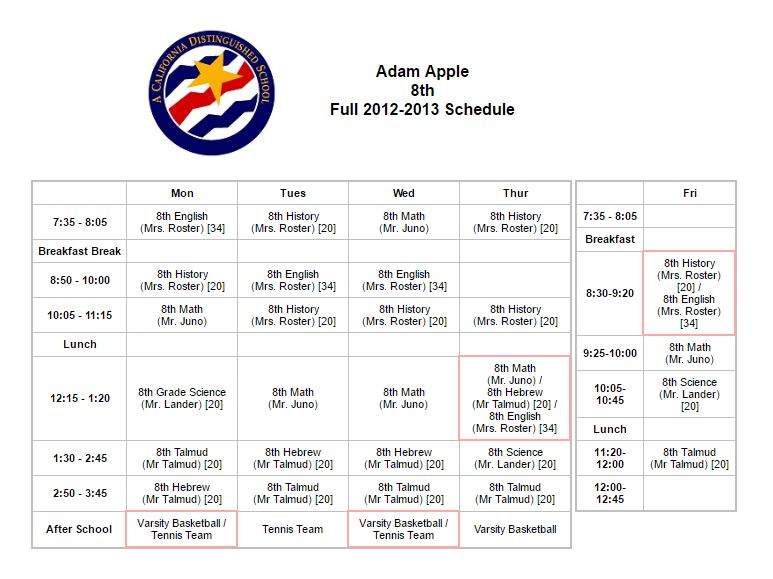 Click image to enlarge.