Easy to Set Up
Configure meeting times and dates as desired by setting start time, end time, meeting intervals, and setting any breaks.
Next, set availability information for teachers and input teacher room numbers for conferences.
Once everything is set up, you can open the system for early-schedulers and finally all parents to schedule.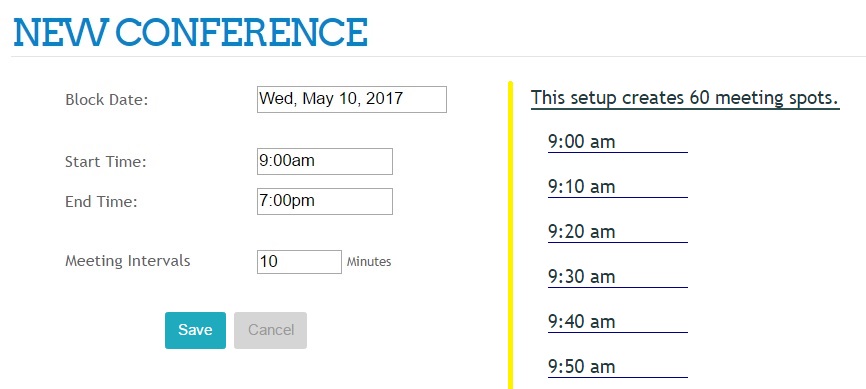 Click image to enlarge.