Writing Notes
Teachers and staff members can log into ParentLocker to write a Note.
First, a category and sub-category is chosen (for example, Disciple: Warning; or, Academic: Failing)
Students involved are tagged in the note, and details about the incident are recorded. Files can also be attached to the note.
Reviewers are added to be notified of the new note; for example, the Dean of Students can be added as a reviewer to be notified of all discipline related notes.
Privacy for the note is set, so that only selected users can read the note.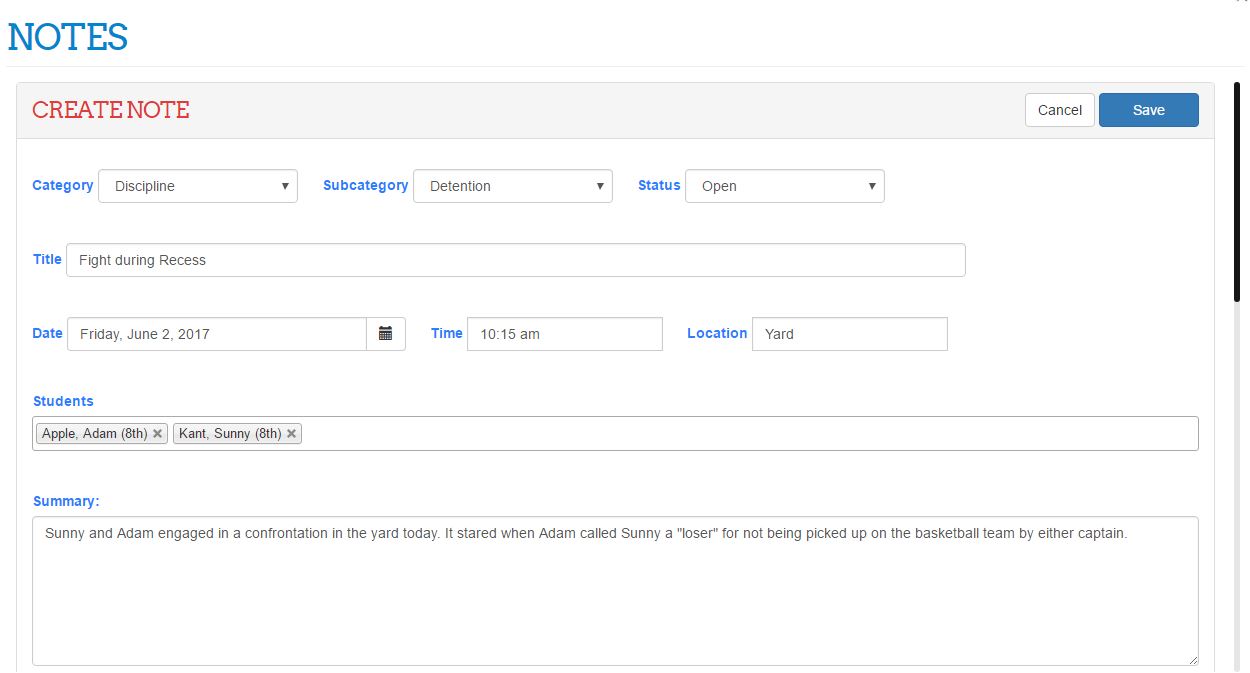 Click image to enlarge.