Streamline Hot-Lunch Ordering
The logistics surrounding hot lunch orders and payments are often complicated and tedious. The Hot-Lunch module on ParentLocker helps streamline the process for parents and your lunch staff.
The system allows parents at home to choose, order and pay for meals inputted by your school lunch program.
Lunch personnel then generate class specific or school wide lunch reports, filtered by day, month or the whole year. This allows lunch staff to prepare an accurate amount of meals each day.
Additionally, administrators can generate meal cards to give to students which indicate the dates students have purchased meals.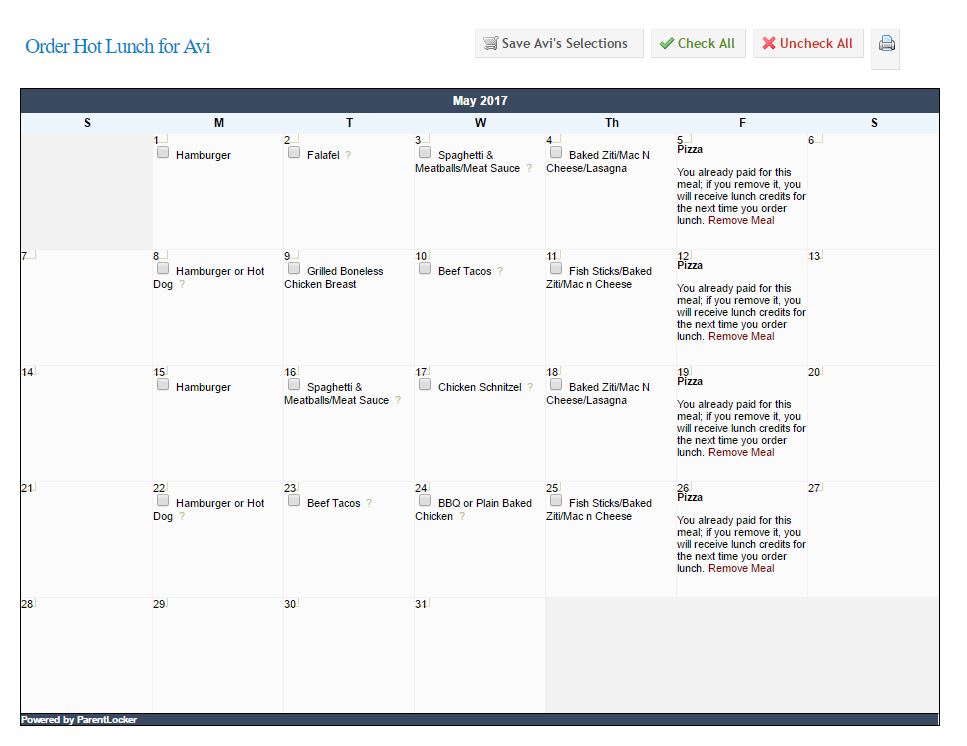 Click image to enlarge.